WeChat is a mobile phone text and voice messaging communication service developed by Tencent in China. WeChat provides multimedia communication flexibility and convenience with text messaging, hold-to-talk voice messaging, broadcast messaging, video chat, photo/video sharing, location sharing, and contact information exchange. WeChat also supports social networking via shared streaming content feeds and location-based social plug-ins ('Shake', 'Look Around', and 'Drift Bottle') to chat with and befriend local and international WeChat users.
Shaheizy Sam and Lisa Surihani as the new ambassadors for WeChat Malaysia. Watch the TVC they filmed for WeChat Malaysia here:

DO the harlem shake LIVE via WECHAT!
Anyhow, WeChat Malaysia has recently organized huge commercial launch party with hundreds of media, bloggers and guests present. It was a huge launch party to celebrate and to introduce their new two WeChat Malaysian Ambasadors – Lisa Surihani and Shaheizy Sam.
I'm glad that I was invited to attend this glamorous party happening at Club Neverland. Food and drinks were provided, free-flow of beers were served! Woot. Door gifts (domino vouchers, wechat plush pillow) and lucky draw prizes included iPad were given out. I'm sure everyone had good time.

The people who I went with!

Usherettes inviting WeChat users into the live group chat.

Many Famillar faces at the party itself! Its great that WECHAT has brought all the bloggers together as ONE! like EVERYONE. (THUMBS UP!)

Vice President Mr. Poshu Yeung graced the event and officiated it with his speech.
Proceeding after Mr. Poshu Yeung's speech were performances by local artistes Vivian Chua, Henley Hii and Awi Rafael, ending with a DJ set by Sykogroove.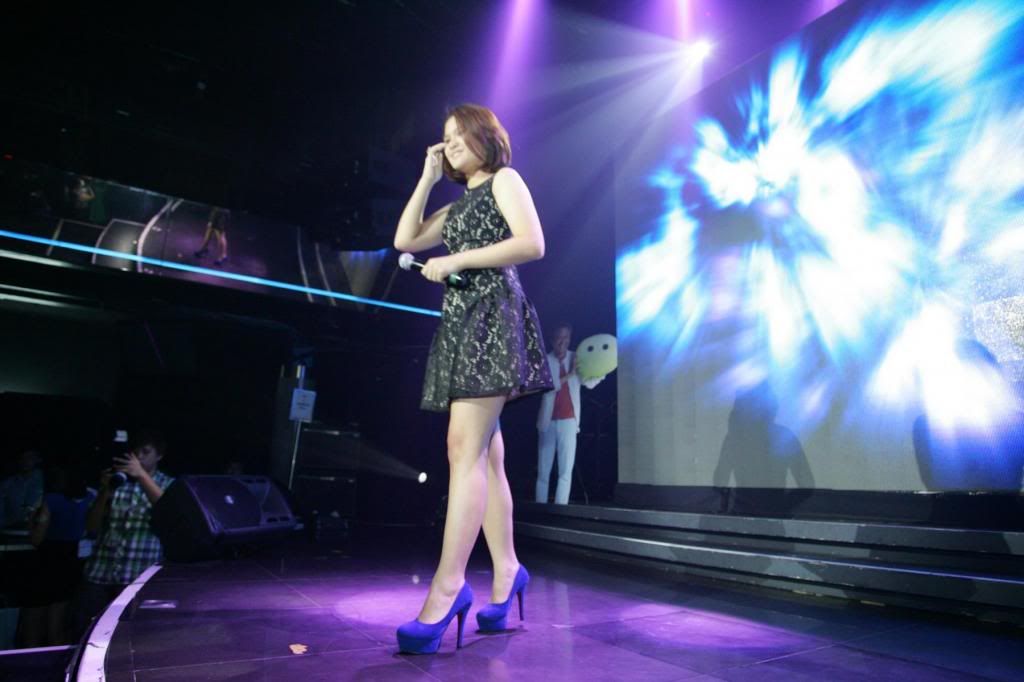 Let The PARTY BEGINS!!! Social time/Photo session time.

Bryan, Feeq, myself and friends.

Carmen, Felix, Sam, Vanessa and myself.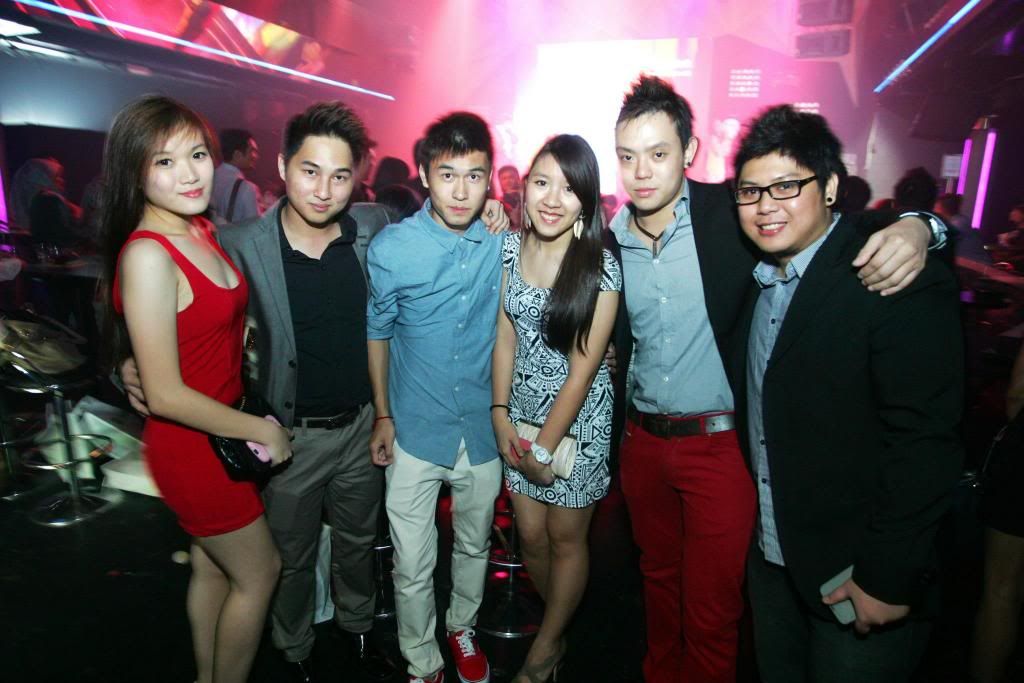 Carmen, Felix, JONYKT, Vanessa, Daniel and myself.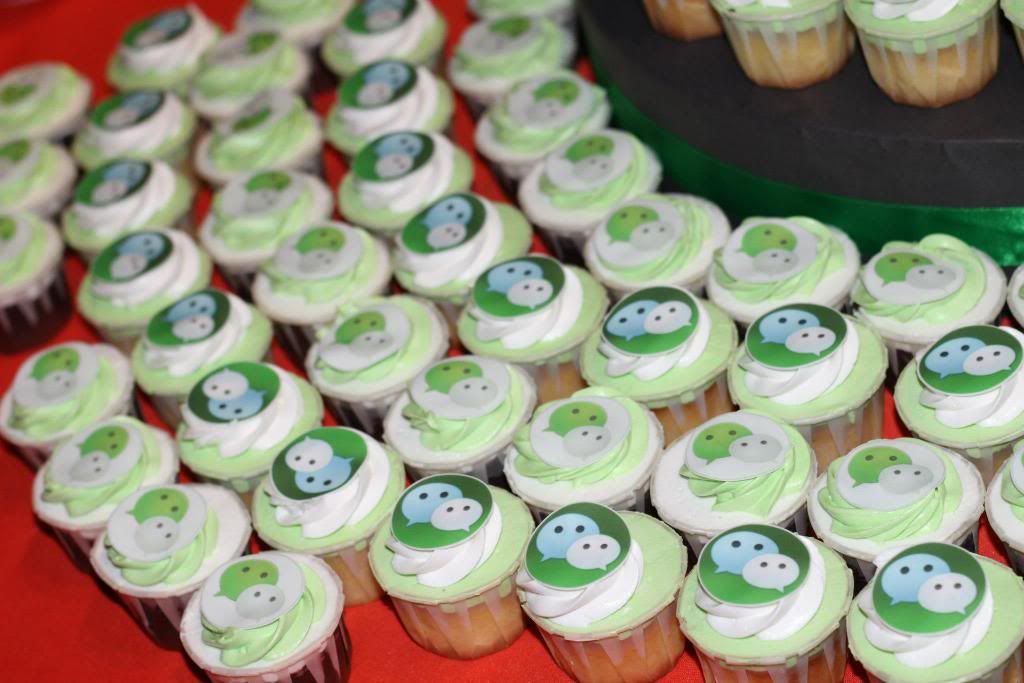 WECHAT cupcakes!
Well, I am very certain and agree with the tagline used by WeChat, "The New Way to Connect" because not only we get connected easier through WeChat but during the WeChat party itself, we get connected to our old friends or meeting new friends via the live group chat that was projected on the large LED screen.

Check out More WeChat AD Video!
WeChat is available on iOS, Android, Symbian, BlackBerry and Windows Phone devices, making it the first and only social messaging application available on all major mobile platforms. Supported on Wi-Fi, 3G and 4G data networks, WeChat is an extension to its user's social life with creativity, fun, flexibility and convenience all in an application.Visit WeChat Malaysia's Facebook here or their Website here.